Summer Reading Challenge
Update: Due to fall scheduling changes, summer reading minutes should be submitted by Wednesday, September 2nd.  Form can be emailed (via scans, attachments, or pictures/images) to ptcfarmingdale@gmail.com.
The summer is here!  PTC encourages all students who will be entering grades 1-4 in the fall to participate in the summer reading challenge!  See the attached forms below.
2020 Summer Reading Challenge form (Word document)
2020 Summer Reading Challenge form (PDF file)
Have a great summer!
---
Young Author Celebration
We were so sad to miss out on our traditional young author assembly this year!  PTC has put together a video to honor all of these wonderful authors!
Congratulations to each and every author and illustrator – it is hard work writing a book, and you all rose to the challenge, told amazing stories, and created beautiful illustrations.  Students who received honorable mention and top book awards will also receive a gift from PTC!

All books will be delivered to students' homes over the next week.
---
Happy 2020, parents and friends
---
The Farmingdale Parent Teacher Club (PTC) is a group of parents and teachers working together to encourage cooperation and communication between home and school, and to promote the education and welfare of your children at Farmingdale Elementary School.  Throughout the school year, we coordinate fundraisers to support educational programs and school initiatives.  Additionally, we host fabulous, fun events!
We would love to have you Get Involved with the PTC!  We need help from all Farmingdale families to help make this a successful year.
Please use the menu above to explore the site and discover the great projects and fun events the PTC makes possible!
---
---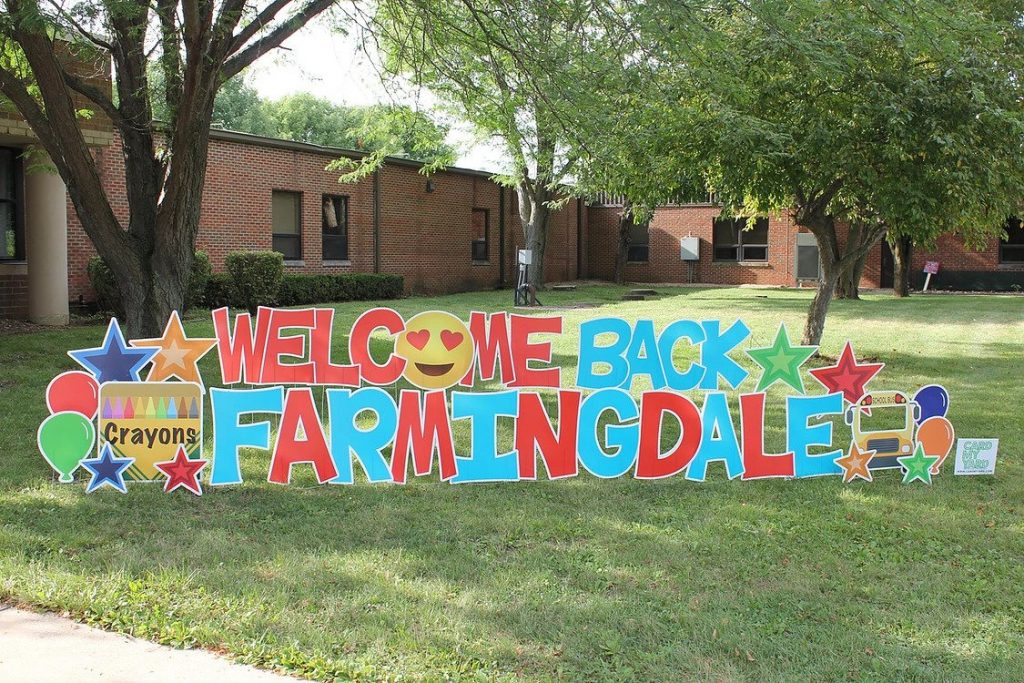 Dear Farmingdale Families:
On behalf of the Farmingdale Parent Teacher Club (PTC), we would like to welcome you to the 2019-2020 school year!  PTC is so excited for this school year and for all of the educational and fun activities we have planned for our school.
PTC meetings usually are held at 7:00 p.m. on the third Tuesday of each month in the Teacher's Lounge at Farmingdale.  All parents/guardians are invited and encouraged to attend.  To be updated on events and activities, like our Facebook page – https://www.facebook.com/FarmingdalePTC.
We look forward to an exciting year, and thank you in advance for your support!
Lauren Coleman, Farmingdale PTC President
Save
Save