PTC meetings are currently being held via Zoom.  Check out upcoming meeting dates and access info from our
Facebook page
.
What a Difference a Year Makes
---
The Farmingdale Parent Teacher Club (PTC) is a group of parents and teachers working together to encourage cooperation and communication between home and school, and to promote the education and welfare of children at Farmingdale Elementary School.  Throughout the school year, we coordinate fundraisers to support educational programs and school initiatives.  Additionally, we host fabulous fun and educational events!
We would love to have you Get Involved with the PTC!  We need help from all Farmingdale families to help make this a successful year.
Please use the menu above to explore the site and discover the great projects and fun events the PTC makes possible!
---
---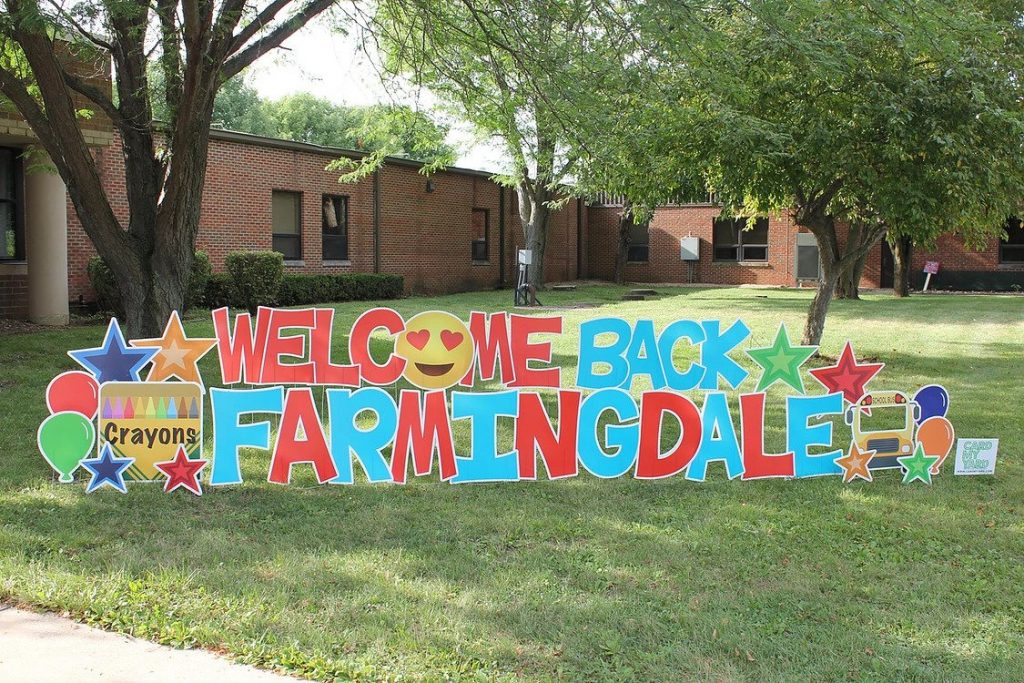 Dear Farmingdale Families:
On behalf of the Farmingdale Parent Teacher Club (PTC), we would like to welcome you to the 2020-2021 school year!  PTC is so excited for this school year; though things may look a bit different this year, we hope to still honor our mission to support Farmingdale students, staff, and parents in striving for educational success.
PTC meetings are currently being held via Zoom.  All parents/guardians are invited and encouraged to attend.  To be updated on events and activities, like our Facebook page – https://www.facebook.com/FarmingdalePTC.
We look forward to an exciting year, and thank you in advance for your support!
Lauren Coleman, Farmingdale PTC President
Save
Save