Welcome Farmingdale Families,
We are ready to tackle 2022! Be sure to click on the auction link to learn more about how you can support our biggest fundraiser of the year!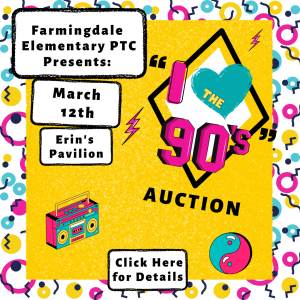 Ready to connect with PTC? Complete the PTC contact and volunteer form to sign up for PTC emails and let us know how you can help this year!  Don't forget to like and follow us on Facebook!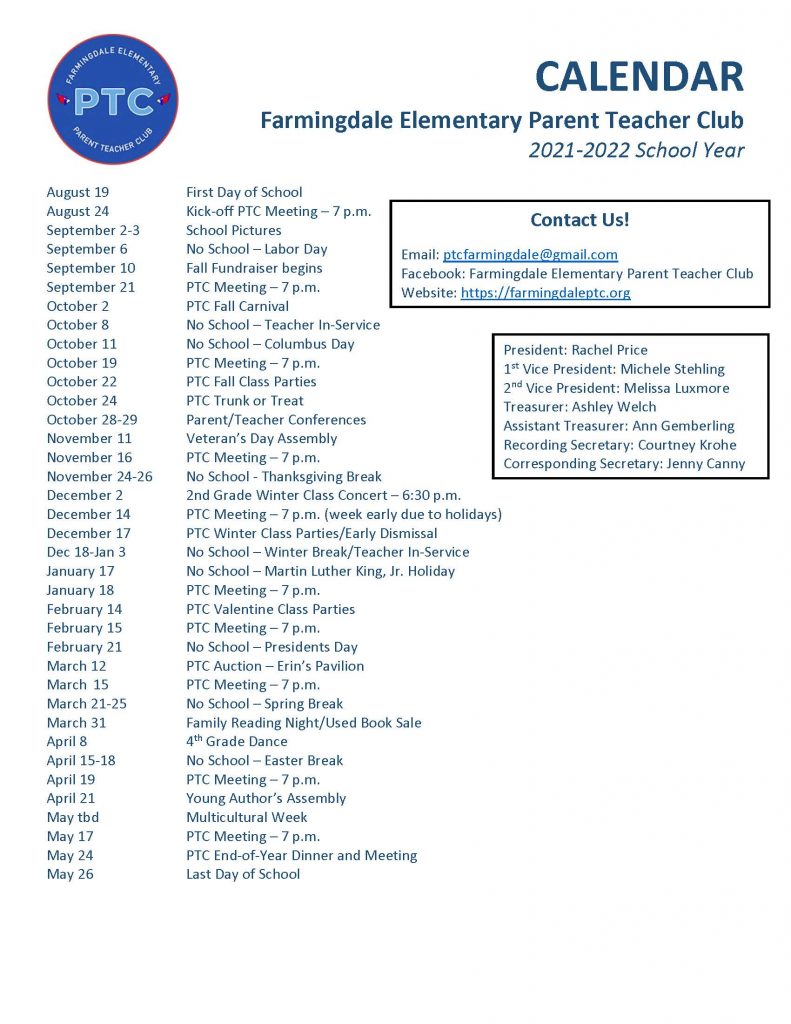 ---
The Farmingdale Parent Teacher Club (PTC) is a group of parents and teachers working together to encourage cooperation and communication between home and school, and to promote the education and welfare of children at Farmingdale Elementary School.  Throughout the school year, we coordinate fundraisers to support educational programs and school initiatives.  Additionally, we host fabulous fun and educational events!
We would love to have you Get Involved with the PTC!  We need help from all Farmingdale families to help make this a successful year.
Please use the menu above to explore the site and discover the great projects and fun events the PTC makes possible!
---
---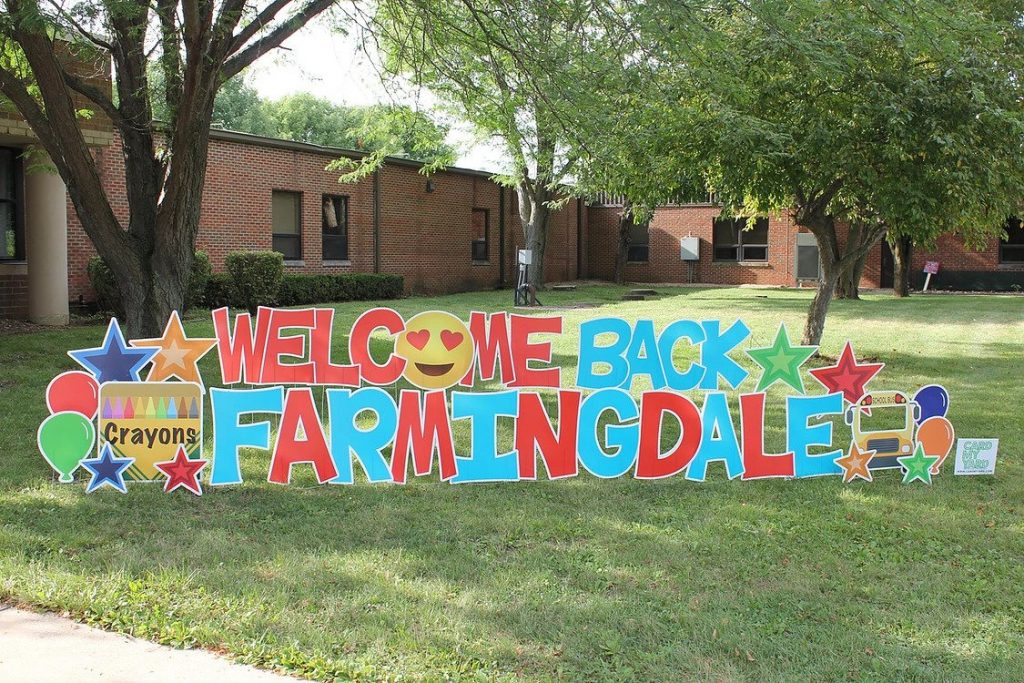 Sav
Save