Events and Programs
The PTC hosts or provides support for the following events and programs:
Open House
Farmingdale can't wait to greet your students in August!  Drop off your school supplies and meet your new teacher and classmates!
Fall Car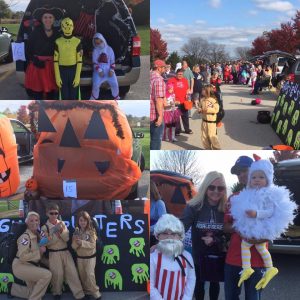 nival
Join PTC for a fun family day at the Farmingdale Fall Carnival.  Bounce houses, carnival games, balloons, prizes, raffle, food, and more!
Trunk or Treat
Looking for a fun and safe trick-or-treating event?  The PTC hosts an annual Trunk or Treat in the parking lot of Farmingdale Elementary.  Come in costume and bring the whole family!  You can also decorate your trunk, pass out candy, and compete for a "best trunk" prize!
Family Fun Nights
Looking for something fun to do in the evenings and weekends?  The PTC hosts multiple Family Fun Nights throughout the year.  Past events include Glow Golf, Skateland, Chuck E. Cheese, and Rockin' Night Maze at Bomke's Pumpkin Patch!
Family Reading Night
Trying to raise a reader?  Come out for Family Reading Nights to hear award-winning authors present amazing children's books.
Class Parties
Every kid loves a party!  PTC members put on 3 school parties each year – fall, winter, and Valentine's Day.  Crafts, games, and themed snacks make for a great celebration!
Summer Reading Challenge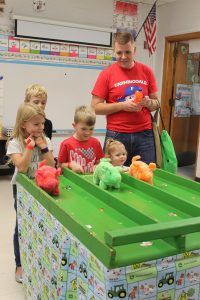 Don't let your kids say, "I'm bored!" this summer!  Over the summer break, have your child log their reading minutes on the provided form.  In August, all students who meet the goal will receive prizes, with top readers earning special recognition!
Young Authors' Reception
The purpose of the Young Author Program is to encourage students' writing, reading, listening, and sharing skills by creating their very own books.  The PTC helps support this program by hosting a reception for all the young authors and their families in the spring.
Teacher Appreciation
We LOVE our Farmingdale teachers and we try to show them how much we appreciate their work during Teacher Appreciation week, and throughout the whole year!
Teacher Grant Program
Our grant committee reviews educational learning grant proposals from teachers and awards grants to help improve the educational experience in our school.

Art Outreach
The PTC assists the Springfield Art Association bring art awareness into classrooms.

Multicultural Week
This is always a fun and educational week for students in the spring!  PTC helps support teacher and administrative efforts to help students learn about cultures around the world.

---
Fundraising
The Fall Fundraiser is a great opportunity for students to get involved in sales for their school!  Each fall, the PTC will send home a fundraiser packet and order form.  This is a great time to stock up on holiday gifts!
The PTC A
uction is held in the spring.  Come join your Farmingdale family and friends for a fun adult night out with music, food, and a live and silent auction.
With the money from these two fundraisers, PTC is able to give money directly to teachers for educational support, purchase playground equipment, and much more.  Additionally, the PTC supports the programs and events listed above!

Additional fundraisers:
School Spiritwear – Look for order forms to come home.  These make great Christmas and birthday gifts.  Support the Cardinals!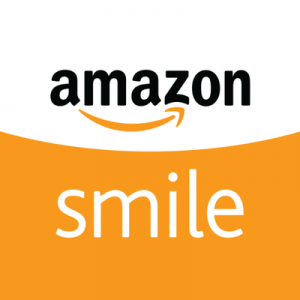 Amazon Smile – Do Amazon boxes show up at your house weekly?  Sign up for Amazon Smile and support PTC while you shop!
1.  Go to smile.amazon.com
2.  Select: Farmingdale Elementary Parent Teacher Club
3.  After your account is set up, go to smile.amazon.com in your browser when you shop!
School Store
Students can stop by the school store once a week to purchase erasers, pens, notepads, and other school supplies.

Book Drive/Used Book Sale
Used children's books can be donated to the school and are then sold before the Family Reading Event.

Texas Roadhouse Giftcard Sales and Dine to Donate
Additional fundraisers with local businesses are held throughout the year.  Help us support these businesses and raise money for our school!
Save
Save
Save
Save
Save
Save
Save
Save
Save
Save
Save